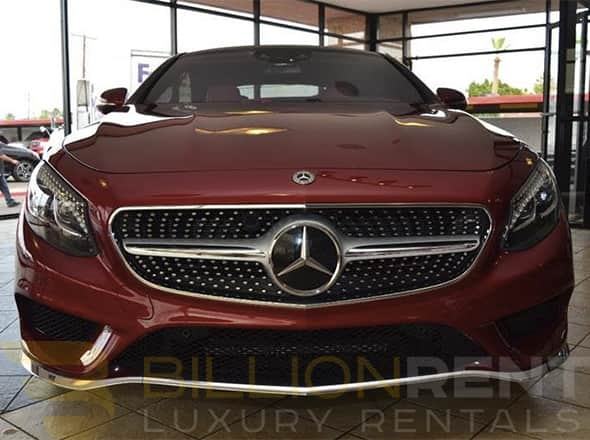 Photos of our Mercedes S Coupe in Czech Republic
ATTENTION!Found this car is cheaper? Write to us and we will make the price even lower!
Request
Rent Mercedes S Coupe in Czech Republic
Test
Similar Cars in Czech Republic
Can't find best option? Check our similar cars. Or you can see all Mercedes S Coupe in Czech Republic . Microsoft.AspNetCore.Mvc.Localization.LocalizedHtmlString Czech Republic
Frequently Asked Questions
What is different about Billion Rent and other companies?
We are a german company owner and operator and hav...e built a secure network of approved fleet owners so that our customers are always protected from unscrupulous brokers and suppliers. Ask a member of the reservations team more about how Billion Rent protects you and ensures clients always get what they pay for.
What countries you cover with luxury car rental?
Billion Rent operates the own fleet of 35+ vehicle...s in Europe. We have a network of approved fleet owners we work with. We currently operate in 7 European countries including, Italy, Spain, France, Switzerland, Germany, Austria and Monaco. We cover most of main European cities like Rome, Milan, Nice, Cannes, Saint Tropez, Verona, Munich, Venice, Monte Carlo, Barcelona and many others.
Other car Types in Czech Republic
Related Searches
Popular Destinations
Car Types in Czech Republic
Locations Near Czech Republic
Popular Cars in Czech Republic